At the 2019 NWBA Jr National Championships in Illinois, the Red Dawgs varsity team won the Varsity Invitational and Prep finished 4th in the country!
Congratulations Nebraska Red Dawgs!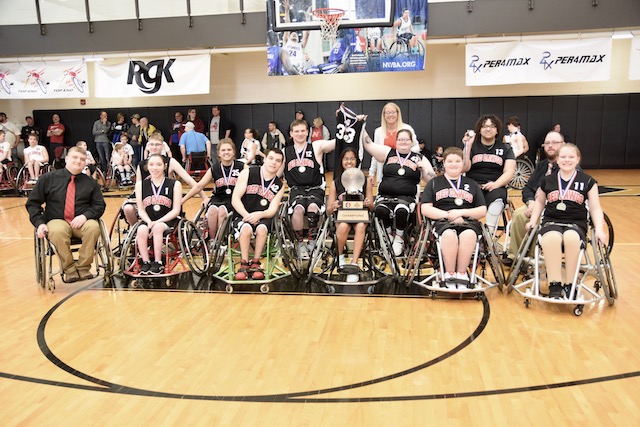 Congratulations Nebraska Barons! 2018 NWSA World Series Champions! This is their 12th National title and 5th in a row.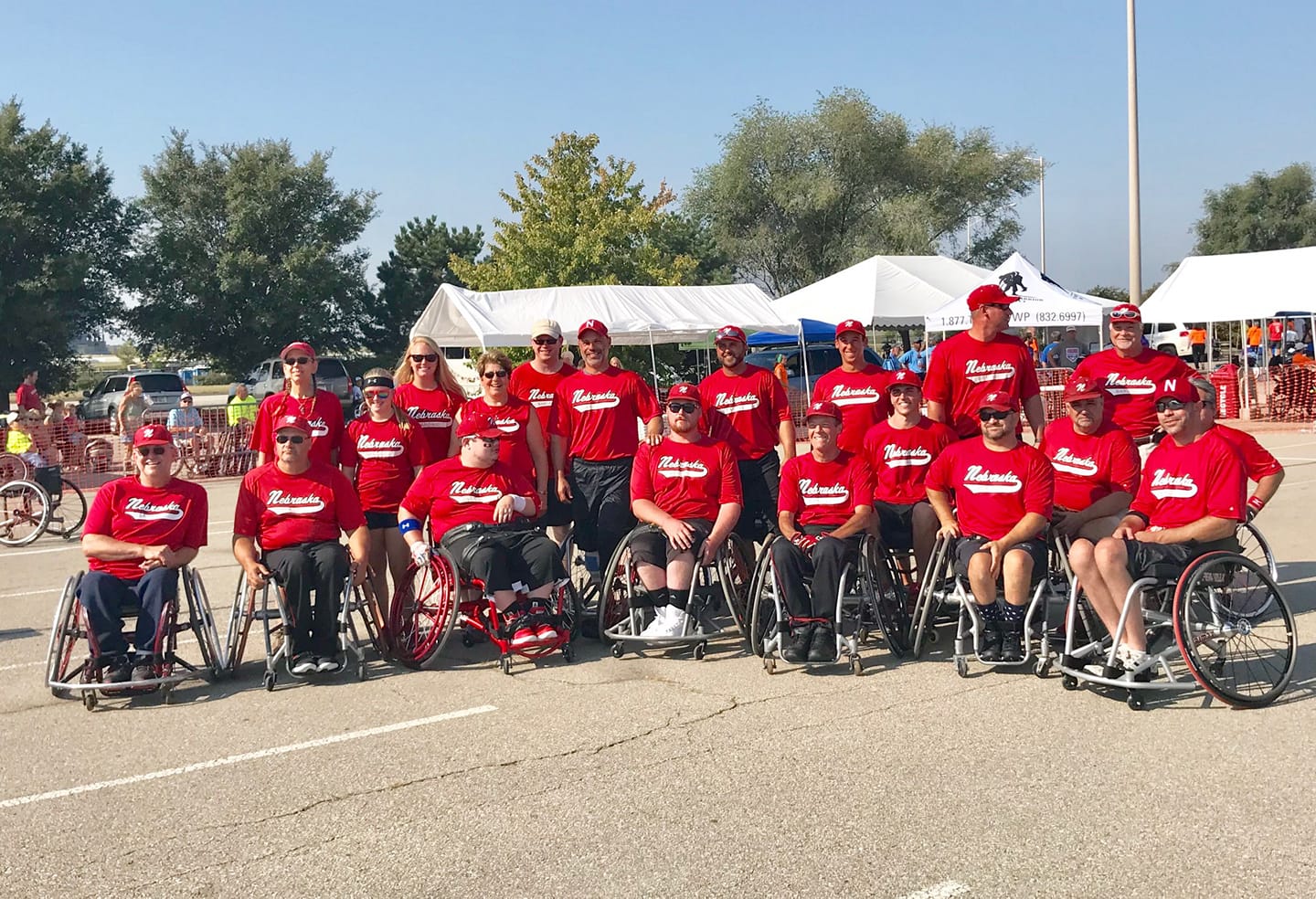 Great story about the Outlook Mavericks!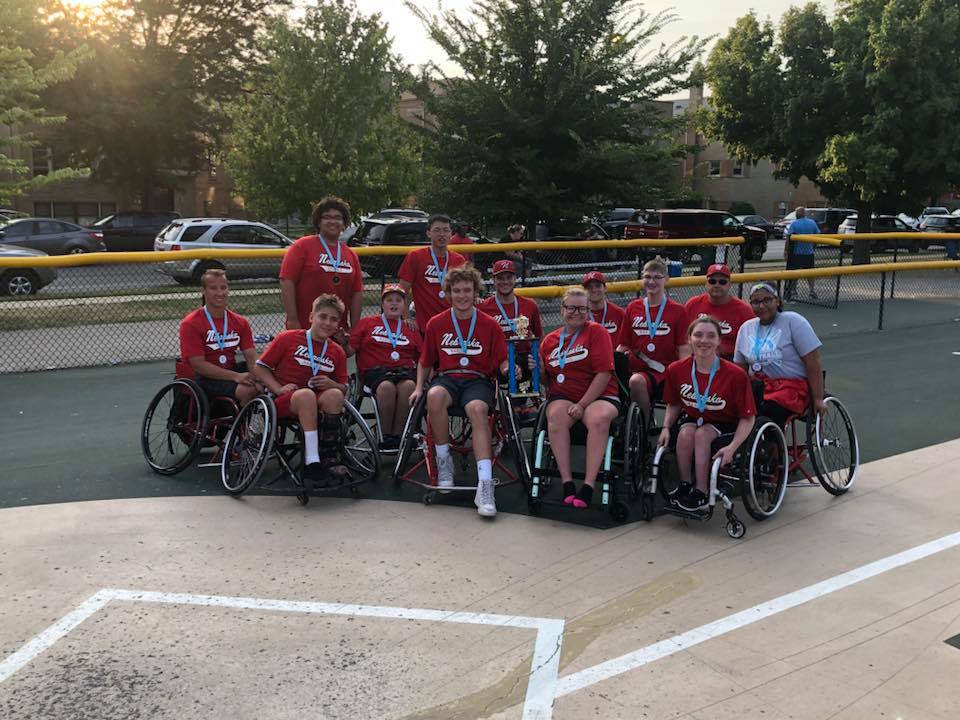 Nebraska Jr Barons finish in third place at the 2018 NWSA Jr Championships!
Eva Houston brings home 4 medals for the USA from the IWAS Youth World Championships!
The Mavericks Goalball team is heading to Nashville, TN July14-15 to compete in the
5th Annual Star Spangled Goalball Tournament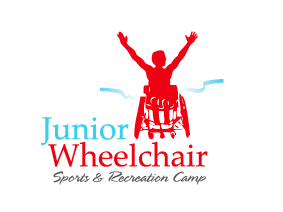 2018 Youth Wheelchair Sports Camp
July 30th – August 3rd, 2018
Deadline for camp registration
is June 1, 2018
READ MORE >>
'They're on the same playing field': Wheelchair Sports Camp gives
children with disabilities a turn at bat'
By Kelsey Stewart / World-Herald staff writer, Kelsey Stewart,
Jul 28, 2017 Updated Jul 29, 2017
Caiden Hansen, 7, hits the softball during CHI Health Wheelchair Sports
Camp on Tuesday at the Iowa School for the Deaf.
Red Dawg alumni, Jeromie Meyer, could be a Paralympian with Team USA basketball
Jeromie Meyer is a Maverick now, but could be a Paralympian with Team USA basketball next
By Blake Baxter / World-Herald staff writer, Apr 15, 2017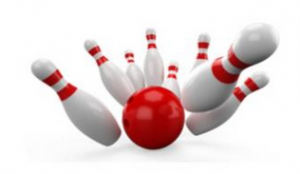 3rd Annual Bowling Fundraiser Support Adaptive Sports!
Mockingbird Lanes
4870 S 96th St
Saturday, May 6th 7:00-10:00PM
Cost: Adults: $20
Youth (17 & under):$15
Includes shoes and 2 games.
Proceeds to benefit Nebraska Adaptive Sports Program (ENWAA).
Please RSVP your team or individual spot to Jena Munson by April 21st, 2017.
Jena.munson@alegent.org or 402-572-2276
U.S. Men's U23 Team Win 2017 America's U23 Qualifier and Punch Ticket to U23 World Championships
We're so proud of the US Men's U-23 Team which includes Red Dawg alum Jeromie Meyer!
Read more about the U.S. Men's U23 team.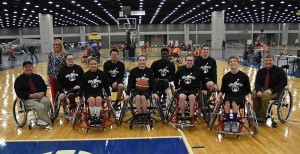 The Nebraska Red Dawgs are #2 in the NIT!

Above is a photo of the Red Dawgs at the 2016 National Wheelchair Basketball Tournament in Louisville, KY.
There are many benefits associated with participation in wheelchair athletics. These include aerobic and muscle-building activities, building self-esteem, making life-long friendships, and travel to play teams from other areas. Also, many of our members have participated on the United States Paralympic Team and have had opportunities for international travel. Several of our members have received college scholarships through wheelchair athletics.